Inaugural Euro T20 Slam postponed due to COVID-19 and second leg of IPL
By Lokmat English Desk | Published: June 26, 2021 03:02 PM2021-06-26T15:02:32+5:302021-06-26T15:05:40+5:30
The inaugural edition of Euro T20 Slam has been postponed for a second year in a row due to ...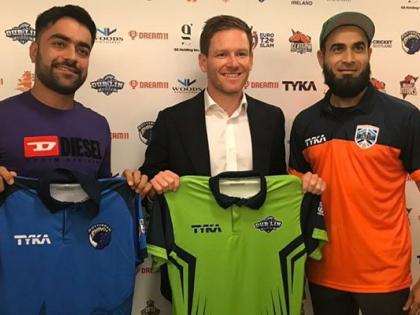 Next
The inaugural edition of Euro T20 Slam has been postponed for a second year in a row due to COVID-19. Cricket Ireland said in a release that the main reasons for postponement were stiffer logistical challenges posed by new variants of the coronavirus along with rescheduled IPL, which impinged on the Euro T20 Slam's window. "Last year we had agreed to tweak the structure of the competition - in response to the pandemic, envisioning the event being held in one country alone to minimise travel and negotiate various quarantining requirements. You only have to look at the impacts of the evolving pandemic on established competitions like the IPL and PSL, to see the complexity and uncertainty that still needs to be managed," said Warren Deutrom, Chief Executive at Cricket Ireland.
"While the vaccine roll-out has provided hope on the horizon, a combination of new variants, accommodation shortages in Ireland, and - possibly the most crucial element - the rescheduling of the IPL into the window envisaged to play the Euro T20 Slam - mean that the viability of getting a new event established in 2021 will not be possible. "While there may be a sense of disappointment for now - the further time now available will give the concept the best chance to succeed in the longer term. With a men's T20 World Cup approaching in October, the three participating cricket boards will investigate the feasibility of a tri-series, similar to that which was organised in 2019," he added. Meanwhile, the Ireland cricket schedule 2021 concluded its recent ODI series against the Netherlands. The Ireland cricket team will embark on white-ball series against South Africa in the month of July. The series will consist of 3 ODI and 3 T20I matches.
 
Open in app