Mumbai Police describe Raj Kundra as the kingpin of international porn racket
By Lokmat English Desk | Published: July 21, 2021 04:23 PM2021-07-21T16:23:59+5:302021-07-21T16:24:25+5:30
Raj Kundra (45), husband of Bollywood actor Shilpa Shetty, was arrested by the crime branch on Monday night in ...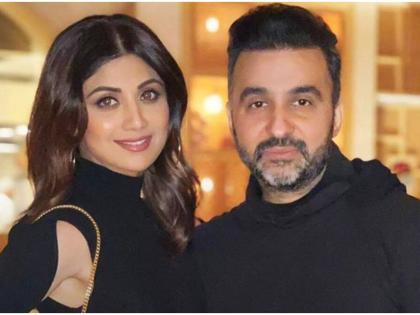 Raj Kundra (45), husband of Bollywood actor Shilpa Shetty, was arrested by the crime branch on Monday night in a case, which it said, related to alleged creation of pornographic films and publishing them through some apps. Now, Mumbai Police has made shocking disclosures about the case. Police sources revealed,  Raj Kundra and his brother-in-law Pradeep Bakshi are the alleged masterminds of an international porn films racket perpetrated through their content production companies based in India and the United Kingdom. Kundra is the owner of Viaan Industries Ltd, jointly promoted by Raj and wife Shilpa Shetty. Meanwhile, Bakshi -- a British citizen, who is married to Kundra's sister -- is the Chairman of Kenrin Ltd., London.
Mumbai's Joint Police Commissioner (Crime) Milind Bharambe said that the two companies had a mobile app called 'HotShots Digital Entertainment', developed by Kenrin Ltd.The HotShots app is described as the "world's first 18+ app" showcasing some of the hottest models and celebs globally in exclusive photos, short films and hot videos -- implying soft-to-hard porn."The free to download app was yanked off by both Apple and Google Playstore for the type of its content. The Mumbai Police have recovered incriminating evidences like several HotShot films, video clips, WhatsApp chats, etc. during the investigation," Bharambe told a crowded media gathering.
He said that the probe into the entire affair of Kundra started in February 2021 with the Malvani police station blowing the lid off by lodging a complaint about pornographic content being produced and shot at some bungalows in the remote Madh Island and its surroundings in the coastal areas of Malad in north-west Mumbai.
The police probe made startling revelations of how new or aspiring actresses coming to Mumbai from all over India were lured with work offers in short films, web series and other movies."They were called for auditions and after selection made to do bold scenes, which went onto semi-nude and then full-nude shoots. Some of them strongly opposed this and had approached the police," Bharambe said. After making the content, the two companies -- Viaan and Kendrin -- made them available on mobile apps, offering subscriptions akin to the mainstream OTT platforms, advertise them on social media, all of which were illegal as pornography in any form is banned in India.
 
Open in app