Nik Wallenda to do highwire stunt above Times Square
By IANS | Published: June 21, 2019 06:50 PM2019-06-21T18:50:06+5:302019-06-21T19:00:03+5:30
Aerialist Nik Wallenda and his sister Lijana will walk a 1,300 feet cable 25 stories above Times Square without a safety net.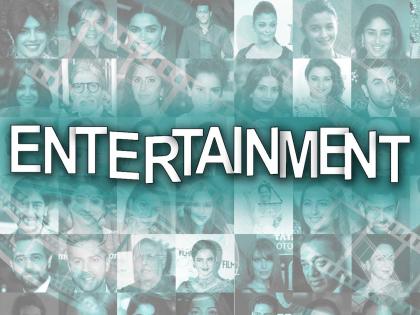 The death-defying highwire stunt, which will be held on Sunday, will be aired live in India on Discovery Channel on Monday.
The 1,300 ft long walk will take place 25 storeys high between the famed 1 Times Square and 2 Times Square.
Nik and Lijana will start from opposite ends of the wire, meet and cross in the middle of Times Square, then continue to finish opposite of where they started. The walk marks Lijana's first highwire walk since the 2017 accident where she, along with four others fell 30 feet off a tightrope during a rehearsal.
"In 1928, my family performed at Madison Square Garden in the City of Dreams for the first time in the US," Nik said in a statement.
"And on June 23, I have the great opportunity to fulfil a lifelong dream of my own by paying homage to that performance as we return for my most exhilarating feat yet. I am beyond excited to be able to walk with my sister, Lijana, as she overcomes near-death injuries and continues the Wallenda tradition of never giving up," Nik added.
Megha Tata, Managing Director South Asia, Discovery Communications India, added: "A never seen before live death-defying walk is a part of our strategy to showcase the best of world programming in India. We believe such content will reverberate with audiences across the country."
"Highwire Live in Times Square with Nik Wallenda" is produced by Dick Clark productions.
( With inputs from IANS )
Open in app