Raj Kundra Pornography Case: "My heart goes out to Shilpa Shetty and kids"
By Lokmat English Desk | Published: July 22, 2021 07:06 PM2021-07-22T19:06:15+5:302021-07-22T19:06:58+5:30
Controversial actress Sherlyn Chopra has finally released an official statement on Raj Kundra's arrest in a pornography case. Shilpa ...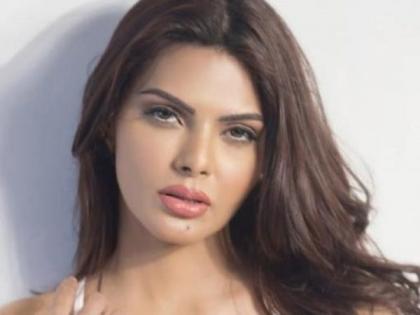 Controversial actress Sherlyn Chopra has finally released an official statement on Raj Kundra's arrest in a pornography case. Shilpa Shetty's husband was arrested on July 19 by the Mumbai Police since he has been named the 'key conspirator' in the case. Sherlyn shared a video on Twitter, where she said "For the past few days several journalists and media persons have been calling me, emailing me and texting me to learn what is my take on this topic. I would like to inform you all that I was the first person to give my statement to the investigating team of the Maharashtra Cyber Cell. I was also the first person to share information with them about Armsprime.""When Maharashtra Cyber Cell had sent me a summons notice, unlike others who say 'My heart goes out to Shilpa and her kids', I did not go underground and did not go missing. I have not tried to flee from this city or this country. In March 2021, I went to the office of Cyber Cell and gave my neutral statement to them," the actress informed.
पिछले कुछ दिनों से कई पत्रकार और मीडिया रिपोर्ट्स मुझे कॉल / वॉट्सएप/ ईमेल कर रहे हैं यह कहकर कि मैं आगे आकर इस विषय पर कुछ कहूँ।
आप को बता दूँ कि जिस व्यक्ति ने महाराष्ट्र साइबर को सबसे पहले इस विषय पर बयान दिया, वो कोई और नहीं बल्कि मैं हूँ। pic.twitter.com/9xwlOnVeT6

— Sherlyn Chopra 🇮🇳 (@SherlynChopra) July 22, 2021
Sharing a note for mediapersons, she urged: "Friends, there is a lot to say on this topic but since this matter is subjudice, it would be inappropriate for me to comment on the same. I would request all of you especially journalists to please get in touch with the Maharashtra Cyber Cell and place your questions before them. You can also request them to share some excerpts from my statement." Earlier,  actress Poonam Pandey opened up about businessman and Shilpa Shetty's husband Raj Kundra's recent arrest by the Mumbai Police in a pornography-related case." The only thing I'll add is that I have filed a police complaint in 2019 against Raj Kundra and subsequently registered a case at the honourable high court of Bombay against him for fraud & theft. This matter is subjudice, hence I would prefer to limit my statements. Also, I have full faith in our police & the judicial process" she further added in reference to a criminal case filed by Poonam against Raj Kundra and his associates. On Monday, Raj Kundra was arrested in an alleged pornography case which was being probed since February. Raj Kundra's name appeared in the probe after the property cell came across the involvement of a UK production company, Kenrin, whose executive, Umesh Kamat was arrested by the police. He was the former employee of Raj Kundra and was accused of uploading at least eight "pornographic and obscene" videos shot by Gehna Vasisth on a social media app for monetary consideration.
Open in app