Solar Eclipse 2020: Foods to eat and avoid during Surya Grahan
By Lokmat English Desk | Published: June 19, 2020 07:19 PM2020-06-19T19:19:14+5:302020-06-19T19:19:35+5:30
On June 21 India will witness a solar eclipse. The eclipse will be annular in some parts of the ...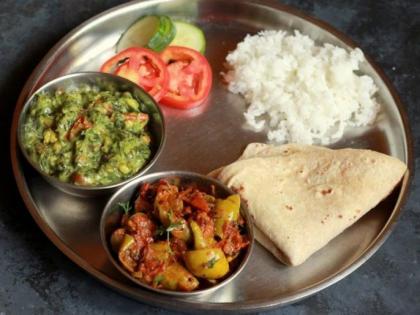 Next
On June 21 India will witness a solar eclipse. The eclipse will be annular in some parts of the country, where skygazers will get an opportunity to observe the "ring of fire" during the phenomenon, an official said on Monday. However, for most parts of the country, the eclipse will be partial.
According to Time And Date, "the annular solar eclipse will be visible around 9.15 AM IST until around 3:04 PM IST." The duration of the eclipse is 5 hours 48 minutes. 
Myths and beliefs related to solar eclipse:
According to NDTV's report, There are many myths and beliefs around the world involving both the Sun and the Moon. It is also believed in many communities in India that people should avoid eating, cooking or drinking water during the eclipse. With the rise of the sun, it is advisable to increase the amount of food and reduce the amount of food at sunset.
It is a commonly heard myth that food and water should be avoided during the period that the solar eclipse is occurring. Scientists continuously shun these myths as they are taboo practices prevailing over time.  but Ayurveda practitioners believe that staying away from food during the eclipse is advisable. Ayurveda believes that in the absence of sunlight, the bacteria tends to become more active.
Eat food 2 hours before or after eclipse According to the NDTV report, Dr. Mithali Madhusmita believes that it is advisable to have any meal two hours before or after the eclipse. In the absence of sunlight, bacteria become active, which can affect the nutrients of food. Such food can prove to be harmful to health. 
When to cook and when to eat 
Many people in India believe that during the solar eclipse the time when ultraviolet rays become more active, food should be avoided during that time. People are advised not to look with naked eyes in the sky during morning or night during solar eclipse as it may affect their vision. Apart from this, it should also be noted that the person should also avoid cooking at this time.
Who should fast 
According to Ayurveda, people are advised to avoid eating during the eclipse, but there are exceptions for old, ailing patients and pregnant women who can eat a light, sattvik meal that's easy to digest.
Whether to drink water during the eclipse
Drinking water is also avoided at this time, but if needed, lukewarm, boiled water is advised. "Boiled water in Ayurveda refers to water that is boiled to 1/8th of quantity and is lighter to digest," says Dr Sampat.
According to the doctor, non-vegetarian food, alcohol, fermented foods and high protein food should be avoided during eclipse as these foods are heavy. You should eat  eat light, easily-digestible vegetarian food.
Open in app