World Environment Day 2020: Biggest man made disasters that has harmed the environment
By Lokmat English Desk | Published: June 5, 2020 09:00 AM2020-06-05T09:00:00+5:302020-06-05T09:09:01+5:30
Dust Bowl The Dust Bowl was a natural disaster that devastated the Midwest in the 1930s. It was the ...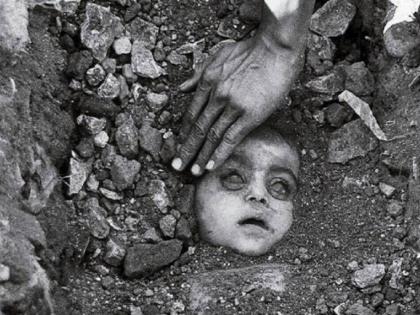 Dust Bowl
The Dust Bowl was a natural disaster that devastated the Midwest in the 1930s. It was the worst drought in North America in 1,000 years. Unsustainable farming practices worsened the drought's effect, killing the crops that kept the soil in place. When winds blew, they raised enormous clouds of dust. It deposited mounds of dirt on everything, even covering houses. Dust suffocated livestock and caused pneumonia in children. The drought and dust destroyed a large part of U.S. agricultural production.
Minamata Disease
Minamata disease was first discovered in Minamata City in the southwest region of Japan's Kyushu Island, in 1956. The disease occurs from consuming high levels of methylmercury, which damages the central nervous system. It showed up in people who ate fish and shellfish contaminated by wastewater dumped into local waterways by a chemical plant owned by the Chisso Corporation. One study from 1995 reported that those affected experienced sensory disturbances; muscle weakness that can affect walking and speech; vision problems; hearing disturbances and tremors, among other problems. Fetuses of mothers poisoned by methylmercury were also affected.
Bhopal Gas Tragedy
The Bhopal Gas disaster was a gas leak incident on the night of 2–3 December 1984 at the Union Carbide India Limited (UCIL) pesticide plant in Bhopal, Madhya Pradesh. Often termed as the worst industrial disaster over 500,000 people were exposed to methyl isocyanate (MIC) gas. The highly toxic substance made its way into and around the small towns located near the plant. The effect was such that residents suffered permanent injuries that still haunt them. Currently, the Union Carbide plant, the site of the disaster, remains a toxic waste site contaminating the groundwater in Bhopal.
Visakhapatnam Gas leak
The vizag gas leak was an industrial accident that occurred at the LG Polymers chemical plant in R. R. Venkatapuram village near Gopalapatnam on the outskirts of Visakhapatnam, Andhra Pradesh, India, during the early morning of 7 May 2020. Nearly 200-250 families were evacuated from villages in a five-kilometre (3.1 mi) radius around the plant. About 300 people were hospitalized following the incident. To neutralize the gas, around 500 kilograms (1,100 lb) of the antioxidant 4-tert-butylcatechol (PTBC) will be airlifted by the Government of Andhra Pradesh and sent to the crippled factory. According to the preliminary investigation, a gas valve malfunction is believed to have caused the leak. The leak was from one of two chemical tanks that had been left unattended since March 2020 due to the COVID-19 lockdown
 
Open in app