1,181 new ve cases, negligence still continues
By Lokmat English Desk | Published: February 25, 2021 12:50 AM2021-02-25T00:50:01+5:302021-02-25T00:50:01+5:30
Nagpur, Feb 24 The Covid menace is again raising its head in the district. 1,181 new positive cases were ...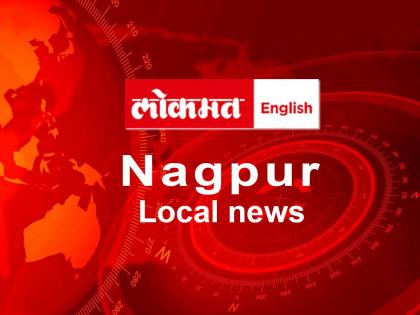 Nagpur, Feb 24
The Covid menace is again raising its head in the district. 1,181 new positive cases were found on Wednesday. This has been the highest cases in a day since September 29, 2020, as the Covid was on its peak then.
The number of Covid positive cases, which were found today confirms the probability of a second wave in the city. Even though the district administration is taking all measures and imposing various restrictions, people are still not careful and negligent and hence the spread is not coming under control. 10 people died in the district today.
It is noteworthy that 1215 infected were found in Nagpur district and 34 deaths were registered in September 29, 2020. There were 13,443 active patients during that time. At the same time, 1,031 new positives were found in one day on October 1 and 36 deaths were recorded, compared to that statistics, the deaths are less. But if the citizens do not strictly follow Covid norms, then it will not take much time to become serious. Out of the infected cases today, 955 were from city, 224 from rural and 2 from outside the district. Among the dead 7 are from city, 1 from rural and 2 from outside the district. So far, a total of 1,45,715 were found infected and 4,301 deaths have taken place. So far, 1,16,375 have been found infected in Nagpur city and 28,408 in rural areas. There are 932 outside the district. The dead included 2,783 in the city, 768 in rural areas and 750 outside the district.
Recovery rate falls to 92.12%
The rate of recovery has fallen, as the infection rate has gone up. The recovery rate which had reached about 95 percent, has now come down to 92.12 percent. Around 455 recovered on Wednesday. So far 1,34,230 have been cured.
7184 active patients
With the increase of Covid infection in Nagpur district, the number of active patients have gone up. On Wednesday, the number of active patients reached 7,184. 5,832 cases were in the city and 1,352 in the rural.
10,584 samples tested
About 10,584 samples were tested in Nagpur district on Wednesday. More than 10 thousand samples have been tested for the second consecutive day. So far, 11,97,789 samples have been tested. Among the samples tested today, there are 6,474 from the city and 4,110 from rural area.
Antigen test increased
In order to emphasise contact tracing, antigen test has also been increased with RTPCR from the administration. Today 3,162 antigen tests were done. Out of which 56 came out to be positive. At the same time 2,704 samples were tested in private lab, out of which 608 samples were positive. 146 came positive out of 1,198 in Mayo, 139 out of 1,088 came positive in GMCH. Out of 683 samples in AIIMS lab, 74 samples were positive. 61 in Neeri's lab, 97 in Nagpur University's lab were positive.
Active 7,184
Healthy 1,34,230
Deceased 4,301
Open in app