Digital attraction or distraction!
By Lokmat English Desk | Published: February 27, 2021 01:10 AM2021-02-27T01:10:01+5:302021-02-27T01:10:01+5:30
Nagpur, Feb 25 Maha Metro, which is changing the face of transportation in the city and is one of ...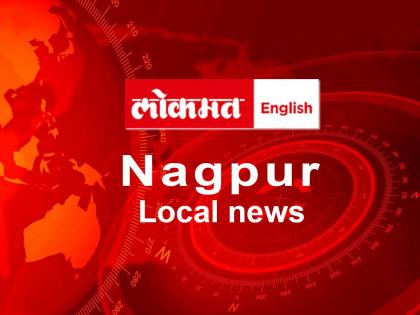 Nagpur, Feb 25
Maha Metro, which is changing the face of transportation in the city and is one of the main constituents in the Smart City Mission, has been taking many initiatives to increase the 'non-box fare revenue' (non-passenger revenue), as the passenger traffic in Maha Metro is still not generating enough revenue for its sustenance. To augment the income, Maha Metro has installed a LED Wall (digital advertisement medium) on Chatrapati Square to generate revenue and also disseminate information about Maha Metro timing and general and statutory information for general public from time to time.
But the LED screen installed is huge and can be distraction to the traffic on the accident prone Chatrapati Square, as it is an interactive medium of advertisement, not a passive one. The old Chatrapati Square flyover (now demolished) was built only for the purpose as there were many accidents on the square. The old flyover was demolished to make way for India's first multi-layered transportation system.
When Lokmat Times contacted NMC assistant commissioner, Advertisement, Milind Meshram, he informed that "The flyover and the road is under Maha Metro and it is not our concern, but we are aware that they have installed a LED wall on it. If the screen is facing any of the NMC roads, they will have to pay licence fees to NMC which is fixed by the court."
When Lokmat Times contacted Maha Metro regarding the LED hoarding, Maha Metro official said that "We have complied with all the regulations and the digital hoarding is way above the mandatory height and it does not obstruct vision of any driver, as the law says that the any lit advertisement on public road should be above 2.4 meters. Moreover, Maha Metro has been focusing of generating non-passenger revenue, and this is one way of doing it. Currently no advertisements are being run on the LED wall, but in future there is a plan to commercialise it."
Quote
Chandrashekhar Mohite, MP Road Safety Committee Member talking to Lokmat Times said that, "The digital hoarding installed by Maha Metro can lead to accidents near Chatrapati Square as it definitely diverts the attention of the driver when s/he is passing through it. Technically or legally they might have complied with all the regulations, but the screen will surely attract attention and chances are that people will loose concentration." Also, the led used are very bright, it should be dim, so that it does not compel driver to look up, he added. It is a good for city's beautification, but it should not lead to loss of human life or property, Mohite further added.
Open in app