Grant immediate relief to seasonal traders: CAMIT
By Lokmat English Desk | Published: July 22, 2021 09:15 PM2021-07-22T21:15:01+5:302021-07-22T21:15:01+5:30
Nagpur, July 22 A delegation of Chamber of Associations of Maharashtra Industry and Trade (CAMIT) led by president Dipen ...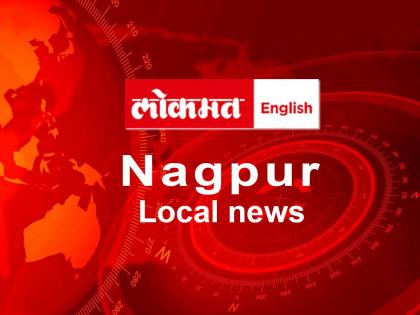 Nagpur, July 22
A delegation of Chamber of Associations of Maharashtra Industry and Trade (CAMIT) led by president Dipen Agrawal met district collector R Vimala R and urged to give immediate relief for the season traders.
CAMIT's Shashank Kulkarni. appreciating the proactive steps taken by the government, particularly by Nagpur collectorate to contain the second wave from spreading said that as a result of working outside the duty hours by DDMA under chairmanship of former collector, Ravindra Thakare and Municipal Commissioner, Radhakrishnan B. (IAS) Nagpur qualifies under Level-1 as per order dated 4th June 2021 issued by government notifying five-level unlocking policy. However frequent lockdown of market places has hampered economic activities in the state and has particularly created difficulties for traders, tourism and hospitality sectors added Shashank Kulkarni.
Ashok Sanghvi, highlighting the plight of traders dealing in rakhi and other seasonal products said that the Rakshabandhan festival is at doorsteps and requested to classify shops dealing in rakhi as essential services and permit them to operate on all days of the week.
Dipen Agrawal, submitting a memorandum, said that the scientifically framed 5-level order dated 4th July order has inbuild checks & balances for locking and unlocking the district depending on the 7-day average of positivity rate and occupancy of oxygen beds. The said order was welcomed by all walks of trade and commerce. However it is been observed that SDMA & DDMA in anticipation of surge in covid cases are imposing higher-level restrictions, resulting in restricted working for traders, private offices and restaurants.
Agrawal further said, we appreciate the concern of authorities in restricting operation of traders, private offices and restaurants for a certain length of time, but it cannot continue indefinitely irrespective of changes in circumstances.
District collector R Vimala after giving patient hearing to delegation said that DDMA is already on the work and has sent proposal to state government for relaxation in working hours. She also assured to personally take-up the matter of traders engaged in seasonal business with State Disaster Management Authority.
Open in app