Minor boy impregnates 15-yr-old neighbour
By Lokmat English Desk | Published: April 30, 2021 09:40 PM2021-04-30T21:40:01+5:302021-04-30T21:40:01+5:30
Nagpur, April 30 A 16-year-old boy who was in love with a 15-year-old girl next door, impregnated her. ...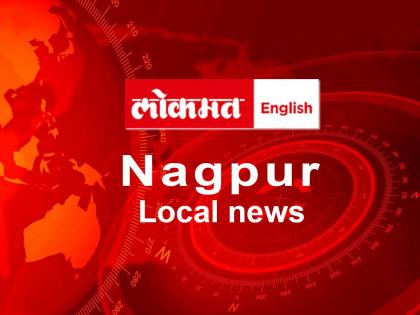 Nagpur, April 30
A 16-year-old boy who was in love with a 15-year-old girl next door, impregnated her. The surprising fact was that, neither the boy nor the girl, was aware of the pregnancy and the girl also didn't show any sign even after six months.
The incident, which took place in the city's Kotwali police station area, and came to light on Friday after GMCH doctors informed them. Sonu (name changed, age 15-yr-old-girl) is a student of 10th standard and Tinu (name changed 16-yr-old-boy) is a student of 11th standard and both were neighbours and belong to lower income group. The girl didn't have parents and stays with her aunt and grandmother. Both families were on talking terms.
The boy had proposed a girl a year ago. Adults from both families were going to work and hence there use to be nobody at home and they were regularly involved in sexual intercourse for almost more than 6 months. On Thursday, the girl's complained of stomach ache and so her aunt took her to GMCH.
The lady doctor, after examining the girl got shocked and so the family members also as Sonu was six months pregnant. The doctor informed her aunt and the police. The police arrived at GMCH on Thursday night and questioned Sonu. She narrated her love story and confessed of being in love with Tinu for over a year.
The girl's relatives were going out for work daily, during which time Tinu used to come to Sonu's house and they both used to get physical.
They both were completely unaware about it and she became pregnant. After recording her statement, Kotwali police filed a case of rape under the POCSO Act. Tinu was arrested by police on Friday. He underwent a medical examination. At the time of writing, the report police were preparing to send him to juvenile home.
What's next
Sonu does not have parents, she is living on the support of her aunt and grandmother. Due to her mistake she became pregnant, while she is still a minor. Her abortion is not possible as the fetus is six months old and attempting an abortion could cost her life. So the doctor, her relatives are facing a big question of what's next?
Accused says 'I will get married to her'
The accused is not only a minor, but also irresponsible. The condition of his home is also poor. "Nothing happened," he said after police arrested him on Friday. I will get married to her, that was the boys response.
Open in app