Restoration of Aapli bus service stuck, meeting postponed
By Lokmat English Desk | Published: October 6, 2020 08:10 PM2020-10-06T20:10:01+5:302020-10-06T20:10:01+5:30
No decision has been taken yet for the restoration of city bus service aka Aapli bus in the city ...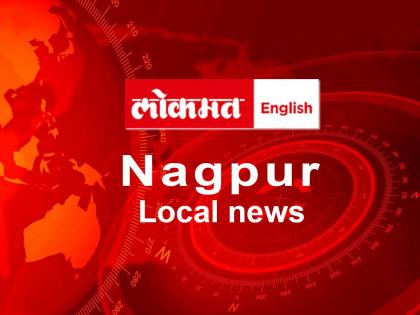 Next
No decision has been taken yet for the restoration of city bus service aka Aapli bus in the city despite the resumption of service of Maharashtra State Road Transport Corporation (MSRTC) buses and private travel buses. The meeting called by the mayor Sandip Joshi has been postponed. Even mayor and transport committee do not know when the meeting will be held. In this situation, the proposal approved by the transport committee to run the Aapli bus with 50 per cent capacity appears to be going down the dustbin. In all, citizens are in trouble for non resumption of Aapli bus service but administration and office-bearers are least worried.
The attitude of the Nagpur Municipal Corporation (NMC) administration and the office-bearers regarding the public transport service is being doubted over the early reinstatement of the bus service. The situation is that the NMC administration is arguing that the Covid infection will increasing with the start of the bus service, it can become a direct or indirect cause of the infection of the citizens. Because the bus has not started, people have been forced to travel in autos and cabs keeping the safe distancing rules at bay, which can be the biggest reason for increasing infection.
It may be mentioned here that along with the process of unlock in the state, city bus was started in cities like Mumbai, Pune, Nashik. But no decision could be taken on this in Nagpur. The wheels of buses have been stopped since March 23, which are unable to run even after the star of first week of October.
Financial burden
Financial burden will increase on NMC by restoring bus service with 50 per cent capacity. This might be the reason as to why NMC is no taking the decision. Every month NMC spends Rs 12.50 crore on bus service while it earns Rs 6 crore to Rs 6.5 crore on ticket sale. The remaining amount has to be repaid by the NMC. In such a situation, if the bus is run at half the capacity, the revenue from the ticket will be reduced. At the same time, the cost of sanitisation will also increase on the operators. In such a situation, operating expenses can increase.
Discussed with commissioner, decision will be taken soon: Mayor
Mayor Sandip Joshi said due to some reasons, the meeting related to bus service could not be held. "Soon, the new date of the meeting will be decided and the decision will be take on the resumption of bus service. The commissioners are in favour of service reinstatement but the Covid infection is expected to increase. After a short wait the service can start<" he said.
Open in app