Wasankar case stretching due more no of accused
By Lokmat English Desk | Published: May 9, 2021 09:05 PM2021-05-09T21:05:01+5:302021-05-09T21:05:01+5:30
Nagpur, May 9 The State government has informed the Nagpur Bench of the Bombay High Court that an affidavit ...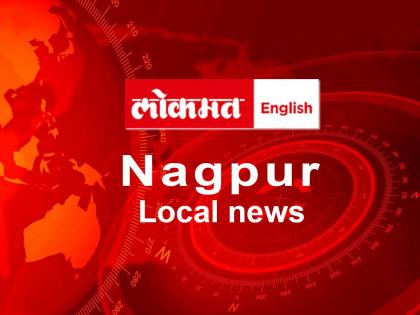 Nagpur, May 9
The State government has informed the Nagpur Bench of the Bombay High Court that an affidavit has been filed in the Bombay High Court alleging that the Wasankar investor fraud case is being delayed due to the large number of accused.
The state government has given various reasons for prolonging the trial, but the main reason given is the number of accused. There are a total of 27 accused in the case, who are represented by different advocates, who come to the Sessions Court to present their defence according to their own convenience. They also cross-question the accused and hence it takes 8-10 days to record the statement.
In addition there has been delay due to corona infection, cases filed by the accused in different courts for various reasons, thousands of pages of records, elderly witnesses, unable to appear in court due to various reasons and some have shifted from Nagpur to other cities, the government said. The government informed court that these are some issues.
List of accused
The accused in the case are Prashant Jaydev Wasankar, Vinay Jaydev Wasankar, Abhijit Jayant Chaudhary, Mithila Vinay Wasankar, Sujit C Majumdar, Sarika Rukesh Chakunde, Bhagyashree Prashant Wasankar, Kumud Jayant Chaudhary, Meenakshi Sachin Kove, Srinivasan Ramkumar Iyer, Vaishali Srinivasan Iyer, Parag Raman Hengokar, Ramkumar Subramaniam Iyer, Tanuja Satyajit Dharmadhikari, Payal Kishan Singh Bindra, Rajesh Bhayyalal Turkar, Kaustubh Kishore Shastri, Nitesh Vasant Dhavda, Vaishali Ramesh Motdhare, Chandrakant R Rai, Hemant Rambhau Kamadi, Sarla Jaydev Wasankar, Deepti Patki and Manoj Pandey along with Wasankar Wealth Management, Sarla Securities and Wasankar Investment. Deepti Patki and Manoj Pandey are absconding.
`128 crore scam
Around 858 investors had invested `127.82 crore (127,82,78,641) in Wasankar group schemes but they did not get the amount back. The amount has now gone up to `236.33 crore (236,33,001,864) with interest. The police had filed a the main chargesheet on September 24, 2014, then on October 16, 2014, July 16, 2015, August 10, 2016, October 9, 2017 and July 18, 2019, filed supplementary chargesheets in the case. The police had registered an FIR against the accused on May 9, 2014 on the complaint of Vivek Pathak.
Extension of time to settle suit
Due to corona infection, the Sessions Court has not been functioning regularly in the last one year. As a result, the High Court had extended the case for the second time till March 4, 2021 and has ordered to declare result by September 2021. Earlier the court on April 23, 2019 had given a deadline to declare result of the case by September 2019. The deadline was again extended till March 31, 2021.
Open in app