Woman gang raped on pretext of marriage
By Lokmat English Desk | Published: March 24, 2021 06:15 PM2021-03-24T18:15:01+5:302021-03-24T18:15:01+5:30
Lokmat News Network Nagpur, March 23 A case of sexual abuse on pretext of marriage has come to light. ...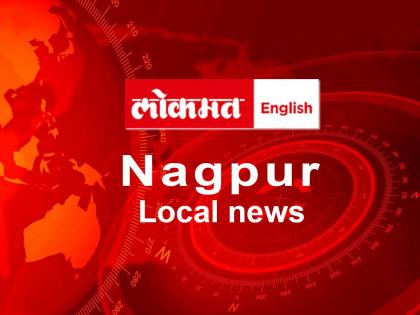 Lokmat News Network
Nagpur, March 23
A case of sexual abuse on pretext of marriage has come to light. The girl was sold for Rs 1.60 lakh by her paternal aunt to Jalgaon based family. The Jalgaon police has filed a rape case against the youth, his father and brother.
According to information a 22-year-old girl, whose father works a labourer was told by her paternal aunt, that a good and wealthy family in Jalgaon is ready to marry his daughter and that the marriage expenses would be born by grooms family. She along with her two-three accomplice hurriedly took the girl and her parents to Naveti, Paroda in Jalgaon and informed them that their daughter is getting married to Jagdish Patil. She also informed that he is rich and owns agricultural land.
The labourer agreed to mary their daughter and the ceremony took place on February 3, at a religious place in Paroda, post which the girls parents came back to Nagpur. When the girls parents were about to go and bring her to Nagpur after 15 days, Jagdish's brother called the girls father on February 17 and informed him to bring Rs1.60 lakh. He informed the girls parents that they had purchased the girl for Rs1.60 lakh and paid the money to her paternal aunt and her accomplice.
When the girls relatives went to Tumsar to file a police complaint, the police called the paternal aunt and her relatives and ask girls relatives to leave without taking their complaint.
On February 18, the girl managed to call her father and informed him that she has been sexually abused by the youth, his brother and father. After this, the girls father along with social worker Umesh Pradhan reached Jalgaon and they learnt that the girl has been treated inhumanly and kept in captivity. When they lodged a complaint with Paroda police station, they refused to take the complaint and all locals were supporting the culprits and their family.
On March 4, the relatives of girl and Pradhan put pressure on Paroda police, post which the police registered a rape case and arrested Jagdish, his brother and father. The relative are also asking for an action against the paternal aunt of the girl. Tumsar police have also failed to discharge their duty properly and an action is also sought against them. The Vishwakarma Samaj Ekta Mahasangh has also filed a complaint at Pardi police station.
Open in app