Goa's 'Communidades' oppose amendment to regularise encroachment
By IANS | Published: July 9, 2019 12:04 AM2019-07-09T00:04:05+5:302019-07-09T00:15:04+5:30
Accusing Goa's BJP-led coalition government of trying to brazenly regularise encroachment on their lands through a bill in the Assembly's upcoming monsoon session, custod of the pre-Portuguese era 'Communidades' on Monday urged Chief Minister Pramod Sawant to hold a meeting with them before tabling the bill.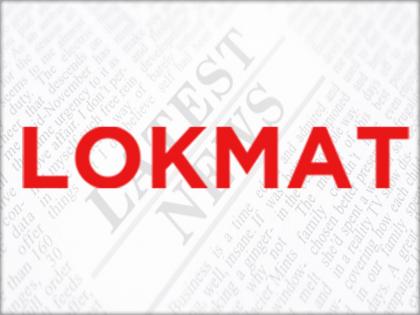 Next
Addressing a press conference here, Venzy Viegas, a spokesperson for a newly-formed collective Communidade associations also said that 50 out of the 90 Communidades in Goa had come together to express their protest against the bill, approved by the state cabinet last week, which aims to legalise encroachments on lands owned by the Communidades.
"The land where the encroachments have come up belongs to the Communidades and has been passed down from our ancestors. The government cannot bring this bill in the assembly without speaking to the office-bearers of the Communidades, who own the land. We protest this," Viegas told reporters.
'Comunidades' is the name the colonial Portuguese rulers gave to the traditional 'gaunkari' system which ran agriculture on community lines in pre-Portuguese Goa.
While the indigenous system headed by a president and attorney worked harmoniously under the Portuguese regime, the introduction of the Land Revenue Code, following Goa's liberation in 1961 and assimilation into the mainstream Indian mainland, has led to confusion vis a vis issues related to ownership and revenue earned from these lands.
Currently, after the state government, the 90-odd Communidades in Goa own majority of the land, especially agricultural land, in the coastal state. Successive governments and Communidades have been at loggerheads, with office bearers of the latter, claiming that those in power had been eyeing the large land-banks which are in the care of the Communidades.
Viegas claims that the bill to amend the Code of Communidades, moved by the Revenu Minister Rohan Khaunte was an attempt to interfere with the independence of the Communidade bodies and any such legislation should first be discussed and mutually ratified by the Minister concerned and representatives of the Communidades.
Khaunte had last week said, that the amendment was being carried out on the basis of a recommendation by a Commission, which had been appointed to study various aspects of Communidade functioning, which includes regularisation of illegal structures on Communidade lands.
( With inputs from IANS )
Open in app