Nepal lacks preparation to handle coronavirus outbreak
By IANS | Published: February 1, 2020 11:05 AM2020-02-01T11:05:17+5:302020-02-01T11:25:05+5:30
Nepal, which has confirmed one case of the deadly novel coronavirus, was not well prepared to spot and contain the fatal disease, which has killed 259 people in China where the epidemic originated, a media report said.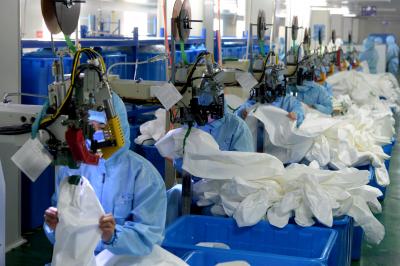 "Since it is difficult to spot people who have not developed symptoms, we must quarantine everyone coming into Nepal from countries where coronavirus has been detected for at least two weeks," The Himalayan Times said in the report citing Bibek Kumar Lal, director of the Epidemiology and Disease Control Division, as saying on Friday.
But Nepal does not have adequate technology and tools to ensure that the virus does not find its way into the country, Lal added.
The Himalayan nation was yet to install thermal scanners at land border points. Although authorities have closed down the Nepal-China border point at Rasuwagadi, others were open for the movement of people.
"Health desks at those border points are using digital thermometer to record body temperature of people," said Lal, adding, "Even if we buy thermal scanners, we need controlled environment to place them and it is impossible to set up such facilities at the moment."
As of now, Tribhuvan International Airport is the only place in Nepal where a thermal scanner has been installed.
Even if people suspected to have contracted coronavirus are spotted in a place like TIA, Nepal does not have proper ambulances to transfer patients to health facilities, according to doctors.
But even if suspected patients were taken to hospitals in ordinary ambulances, their disease may not be diagnosed because the National Public Health Laboratory lacks reagents to conduct comprehensive test of the virus.
While the Ministry of Health and Population acknowledged these shortcoming, its spokesperson Mahendra Shrestha however, said: "We are working on it," The Himalayan Times report added.
Besides Nepal, India and Sri Lanka are the other two South Asian countries to have confirmed one case each.
( With inputs from IANS )
Open in app