City 'unlocks', citizens rejoice amid curbs
By Lokmat English Desk | Published: June 2, 2021 01:25 AM2021-06-02T01:25:01+5:302021-06-02T01:25:01+5:30
Nagpur, June 1 With the decline of Covid patients, after more than one and half months in Nagpur, essential ...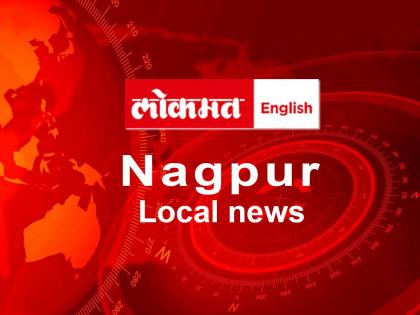 Next
Nagpur, June 1
With the decline of Covid patients, after more than one and half months in Nagpur, essential services shops as well as non-essential services shops and stand alone shops were opened in the city. The shops were buzzing till two 2 o'clock in the afternoon. But due to lack of clarity in the order issued by the NMC on Monday evening, there was confusion on Tuesday. At some places salons were also open, which were later closed by the NMC's Nuisance Detection Squad.
NDS informed shopkeepers that shops in shopping centers, malls will remain closed. Whereas non-essential shops will remain closed on Saturdays and Sundays.
In order to avoid confusion, NMC on Tuesday issued a list of exceptions and inclusions was prepared by the NMC and circulated through social media and other mediums.
Nevertheless, due to lack of clarity about the rules in most markets including Kamal Chowk, Jaripatka, Gandhibag, Maskasath, Itwari, there was a situation of chaos.
For the first one or two days, the shopkeepers will be instructed to open shops adhering to Covid norms and if they violate rules, stringent action will be taken against them. The order will remain in force till June 15.
Shops in multi-story building were open at many places. They were asked to close.
Rules have to be followed: NMC commissioner
Municipal commissioner Radhakrishnan B. said that the infection has subsided, but not finished and hence some concessions have been given. Nevertheless, every person of the city will have to follow the rules strictly, only then there will be complete exemption.
After June 15, if the situation comes under control, people can get exemption as per the order of the state government. If the rules are broken, then the lockdown can be implemented again. The shops which have been allowed to open will be open from 7 am to 2 pm. After that, if someone is found roaming without work or if shops are found open, then action will be taken. Except shops of essential materials, other shops will remain closed on Saturday and Sunday. Continue using mask, adhere to physical distancing, use sanitisers and get vaccinated etc.
Complete exemption,
no time restrictions
Medical services, medical stores, pathology and related services.
Newspaper, media related services (Identity card mandatory)-
Petrol pump, gas agency, transport service, industries, factories
Construction work (Labour will have to be retained on site)- Bank, post office-
Covid vaccination, screening services
All types of transport service
Auto-driver two passengers, taxi-driver 50% passengers, bus-passenger according to capacity
Relief to hotels
Resident hotels, lodges allowed with 50 percent capacity.
Kitchen can be started for residents guests
Dining facilities in hotels, restaurants will be closed. Parcel services will start from 7 am to 11 pm.
Private offices of lawyers and chartered accountants will operate at 25 percent capacity
Government offices (Non-corona function) will be operated at 25 per cent capacity.
Private offices will remain closed.
Home delivery of liquor will continue.
25 people allowed in the marriage ceremony. The ceremony will have to be finished in two hours.
Services allowed from 7 am to 2 pm
Grocery, bakery, vegetable, milk, fruit shops and supplies
Chicken, mutton, egg and meat shops
Animal food shops, agricultural materials, seeds & manure shops
Optical shops
Non-essential shop (Saturday and Sunday will be closed). Shopping centers, mall shops cannot be opened.
Completely closed
Salon, spa, beauty parlor- gymnasium, swimming pool- school, college, coaching classes- garden- theaters, multiplexes, theater halls
Open in app