Fire audits of all hospitals in Nagpur
By Lokmat English Desk | Published: January 9, 2021 08:25 PM2021-01-09T20:25:01+5:302021-01-09T20:25:01+5:30
Nagpur, Jan 9: Nagpur has come to be known as the 'Medical Hub' of Central India. There are more ...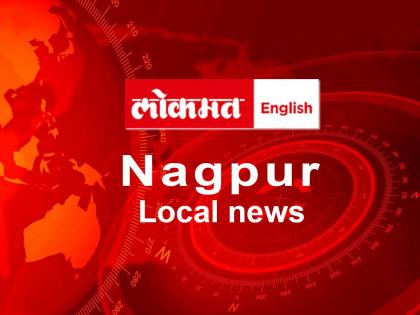 Next
Nagpur, Jan 9:
Nagpur has come to be known as the 'Medical Hub' of Central India. There are more than 600 hospitals in Nagpur city. A new hospital is only allowed if there is a firefighting system. As a precautionary measure, 80 buildings in the city are audited every month by the fire department. Hospitals in the city are currently being audited by the fire department as per the guidelines of the Supreme Court and the directions of the central government.
It is very important to install fire extinguishers in tall buildings and hospitals. The hospital is not permitted by the fire department unless it has a 'fixed fire installation system'. However, access to many hospitals in the city is extremely narrow. So while it may be difficult to evacuate people from the area in the event of an incident, some hospitals do not have the necessary ramps to evacuate patients in the event of a fire. There is an urgent need to take security measures.
The construction of Mayo and GMCH hospitals in are old and spacious. There is not much use of furniture here. However, many private hospitals in areas like Dhantoli, Ramdaspeth have been constructed in cramped space.
There are more than 600 hospitals and nursing homes in Nagpur. Of these, 150 hospitals fall into the category of large establishments. This includes buildings taller than 15 meters. The buildings in the city are surveyed every year by the fire department about the fire fighting system. If there is any fault with the system, the concerned hospitals are given notice to fix the system.
If no action is taken even after the notice, the power and water supply connection will be cut off and the building will be declared unsafe. According to the instructions of the central government, the audit of the hospitals in the city are underway, informed NMC's deputy fire officer B C P Chandankhede.
80 buildings audited per month
Every month, 80 buildings are audited to check if the city's buildings and hospitals have the necessary firefighting systems. Necessary infrastructure is tested. If errors are found, they are told about safety measures. Failure to comply results in action being taken.
Rajendra Uchke, chief fire officer, Municipal Corporation
Certificate of fulfillment required
The hospital must obtain a certificate of completion after receiving a no-objection certificate. Hospitals which do not comply with firefighting measures are issued a 'show cause' notice. Even then, if the hospitals which do not take measures are declared dangerous.
...
Open in app