'IPL allowed, step-motherly treatment to other sports'
By Lokmat English Desk | Published: April 7, 2021 07:35 PM2021-04-07T19:35:01+5:302021-04-07T19:35:01+5:30
Nagpur, April 7 The Maharashtra government has allowed to conduct cash-rich Indian Premier League (ILP) matches at Covid-hit Mumbai ...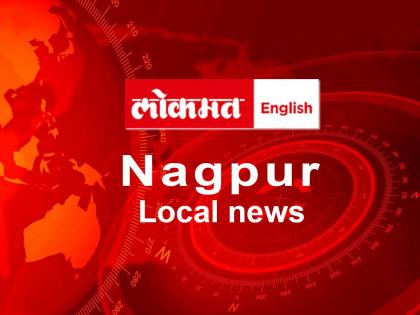 Next
Nagpur, April 7
The Maharashtra government has allowed to conduct cash-rich Indian Premier League (ILP) matches at Covid-hit Mumbai but at the same time has banned the tournaments of other games and even regular practice under its 'Break the Chain' initiative to curb rising coronavirus cases.
Mumbai is scheduled to host as many as ten matches of the IPL. However, the city sports organisers have slammed the state government for their 'step motherly' treatment to the other sports.
Even Maharashtra Navnirman Sena (MNS) chief Raj Thackeray in his press conference on Tuesday urged the State government to allow the players to do their regular practice.
Reacting over the government's move, president of Nagpur District Basketball Association (NDBA) and former city mayor Sandip Joshi said " As far as sports is concerned, the State government has taken the wrong decision. They are allowing IPL matches in Mumbai which is worst affected by Covid-19 and on other hand the tournaments and practice of other games are banned. In fact regular practice is a must for sportspersons to build strong immune systems. Therefore, I request the government authorities to reconsider their decision".
Arjuna and Dronacharya awardee Vijay Munishwar has also echoed the same views. Talking to Lokmat Times he said, " As compared to cricket, other sports always get step-motherly treatment in the country. IPL is allowed only because it generates revenue and the associations of other games are not so rich that the government can earn revenue from them", he said.
Munishwar also said that cases are growing rapidly in the state but regular practice should be allowed with restrictions.
Shiv Chhatrapati awardee and administrator of Vidarbha Hockey Association (VHA) TN Sidhra while cricitising the state government said the state government is applying double standards as far as sports is concerned. " IPL matches are allowed in Mumbai but the sportspersons of other games can't do their regular practice. This is injustice to other sports. If the government is really concerned about growing Covid-19 cases, then they should ban all sporting activities including IPL", he said.
The secretary of Nagpur District Handball Association Dr Sunil Bhotmange said, not full game but at least physical fitness sessions should be allowed by the government. " Double standard to other sports is clearly visible. I would like to urge the government to allow limited practice by following Covid protocol.
Our players will not be able to deliver their best in the state or national tournaments if they are not in the practice", he said.However, president of Nagpur District Football Association (NDFA) Haresh Vora has supported the State government's move to allow IPL matches. " In IPL they are taking all care and holding the matches in a closed stadium without spectators. But it will not be possible in other games". Noted badminton coach Kiran Makode too has a different opinion. " There should not be any comparison between IPL and other games. IPL organisers have created a bio bubble and taken enough care of players. Therefore I would not like to blame the government. However at the same time it will be good if regular practice is allowed in limited manner to the national or international-level sportspersons".
Open in app