Ration shops fined for first time in lockdown
By Lokmat English Desk | Published: March 21, 2021 08:40 PM2021-03-21T20:40:02+5:302021-03-21T20:40:02+5:30
Lokmat News Network Nagpur, March 21 The ration shop owners have been fined for the first time in lockdown ...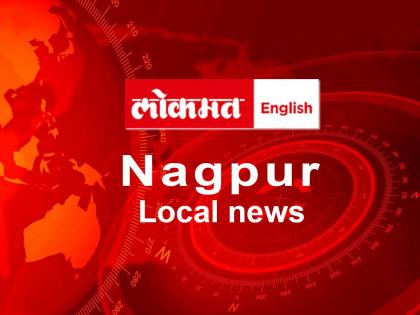 Lokmat News Network
Nagpur, March 21
The ration shop owners have been fined for the first time in lockdown for not complying with the physical distancing norms by Nagpur Municipal Corporation (NMC). The shops comes under Sadar zone, but the working of the department is also responsible to some extent for it.
It has come to light that there was already supply in ration shops this month but it could not be distributed in time, as the the data was not uploaded on shopkeepers machines for distribution in time. This uploading took place on March 15. The lockdown began on March 15 and shops were allowed to open till 1 pm. Due to this, customers started making crowd in ration shops.
Food grain is important people are already reeling under immense financial pressure due to lockdown and rising inflation. Due to this, many people are now buying ration grains, which earlier did not use to take government food grain. It was learnt that apart from imposing fine at one ration shop, four other shopkeepers have been issued notices by NMC parties.
Focus should be on
public convenience
Due to the limited time for shops to open, many women are not able to get procure food grains. At the same time, due to fear of police action, many people are not able to come to the shops due to not being able to bring anyone with them for help on their two-wheeler. There should be clear instructions from the administration for people visiting ration shops.
Subhash Mussle,
Ration shopkeeper
Decision should be taken
by food distribution officer
At the time of pandemic, if the data is not downloaded on the machines on time, the server stops, then at this time the food distribution officer should take a decision and allow offline distribution of food grains. Pulses were already available in ration shops but the data was uploaded on March 15. Due to late uploading of data and limited time of operation, it is but natural that shops would get more number of customers, but ignoring this aspect, a shopkeeper of Sadar Zone was fined `5,000. It should also be noted that this grain is being distributed from government shops only. The department should give clear instructions in writing about distribution and time from ration shops.
Guddu Aggarwal, president, Ration Shop Association
Box
Refusal to give information
When the District Supply Officer Bhaskar Tayde was contacted on Sunday evening about this problem of ration shopkeepers, he said that at the moment he is not in a mood to give information and will discuss about it on Monday.
Open in app