Kidnapped Andhra boy reunited with parents
By IANS | Published: July 25, 2019 01:12 PM2019-07-25T13:12:05+5:302019-07-25T13:20:04+5:30
A four-year-old boy, who was kidnapped by unidentified men in Andhra Pradesh's East Godavari district, reunited with his parents on Thursday after the kidnappers left him in a village, police said.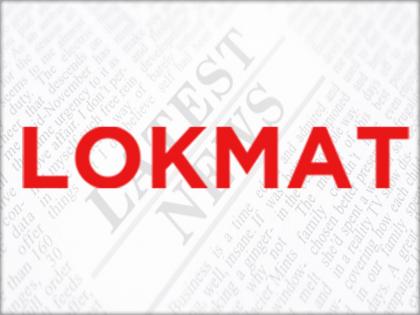 Nuka Jaswith, who was kidnapped from Mandapeta on Monday evening, was left unharmed at Kutukuluru village of the same district in the early hours of Thursday, police said.
The villagers, who found the boy crying, alerted the police. East Godavari district Superintendent of Police Adnan Nayeem Hasmi handed over the boy to the parents, both bank employees.
The police official said they got some clues about kidnappers and were trying to nab them.
Chief Minister Y.S. Jagan Mohan Reddy telephoned Hasmi to congratulate him and other police officers for ensuring safe return of the kidnapped boy.
Two masked men had kidnapped the boy after attacking his grandmother near their residence in Mandapeta. CCTV footage was hazy and the police could not get much clues about the kidnappers.
The kidnapping had created a sensation and police had formed 17 teams for search operations in East Godavari and adjoining districts.
The parents had not received any calls demanding ransom. N. Venkat Ramana and Nagavalli, who work in Union Bank of India and Canara Bank respectively, had appealed to the kidnappers not to harm the boy.
Hasmi said the pressure by police and wide media coverage put pressure on kidnappers. He was hopeful that the culprits will be nabbed soon.
Meanwhile, innocent replies by Jaswith to questions by local media persons went viral. He said there were two kidnappers. When asked if he knows their names, the boy replied he knew one. "Why should I tell you? I will share it with my friends," he said when asked to reveal the name of the kidnapper.
Jaswith, a UKG student, looked cheerful and replied to the questions with enthusiasm, unaware of the seriousness of the situation and the agony his parents had been going through.
( With inputs from IANS )
Open in app