Your local kirana store gets an e-update now
By IANS | Published: January 28, 2020 12:42 PM2020-01-28T12:42:07+5:302020-01-28T12:50:11+5:30
(life) Street vendors and local small shopkeepers in the millennium city, Gurugram now have a digital platform where they stay connected with their existing customers and also add new clientele.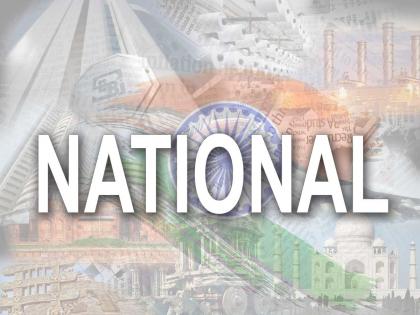 NeoMart is an e-retail platform that helps merchants in mohallas and colonies digitise their business with e-stores on the mobile phone screens.
life got in touch with Ashwini Kharbanda, founder and CEO, NeoMart ro understand more about the platform, the idea behind it and its expansion plan. How was NeoMart incepted?
Kharbanda: Given the current growth rate of e-commerce, small retailers and local Kirana stores have been suffering the most. NeoMart was incepted back in November 2017 to ease out the burden met by local store owners during the lack of in-market footfall.What was the idea behind it?
Kharbanda: Present days consumers are opting e-commerce sites to buy their day to day commodities and groceries rather than walking into near-by stores, wait in line and buy what they came for. Small stores, vendors and kirana walas are in misery due to the lack of consumer footfall facing great financial losses. The idea was to provide such retailers an e-platform with just minimum subscriptions and no extra costs.
What kind of research went into it?
Kharbanda: We did focus group discussions with merchants and consumers in Mumbai and Delhi. I have worked in business development for the retail sector for over 2 decades now, having extensive knowledge of the retail market. Apparently, Indian retail sector is soon to be worth 1 trillion dollars comprising food, groceries, clothing, etc out of which only 10-20% has being modern trade while the rest being small retailers, remains untouched.
Crucial whys and wherefores being affordability, trust towards digitization, tools, and software, understanding the mechanism, the majority of retailers do not have the following facilities and digital-literacy. While digitization helps in commercials, the man-power to especially grip the online operations and costings rises with the same. Keeping these issues in mind, The Phantom Codes launched NeoMart that digitally enables even the smallest of the smallest retailers with negligible costings.
How does it work?
Kharbanda: An easy-to-operate platform that helps retailers download the application from their app-stores free of cost. The application requires both consumers and retailers to register to the application with either their or phone numbers. Post registration, retailers need to subscribe to the services for a minimum amount that comes under various plans like monthly, quarterly, half-yearly and yearly.
The minimum subscriptions help retailers not only enhance their business but also connect with their old customers online. Whereas, consumers can connect with their trustworthy local Kirana and vendors to buy retail goods.
What is the company earning from it?
Kharbanda: The company doesn't ask for a portion of profit from the sale, retailers have to pay a small monthly/quarterly/half-yearly/yearly subscription.
Are you going to expand this beyond cyber city? What are your expansion plans?
Kharbanda: We are at present available only in Cyber City, whereas we will soon be expanding towards South Delhi and other regions of Delhi NCR followed by country-wide growth.
With so many online grocery stores already made available to customers, why do you think NeoMart was needed? What is the difference?
Kharbanda: NeoMart lets local vendors and retailers connect with their consumers digitally allowing them to choose their own geographical and product parameters. Odd and long working hours and then waiting in long queues to buy daily supplies can be further tiring and inconvenient for the people making them vary of visiting local kirana stores. At the same time, a small shop in a lane or mohalla can define its catchment area and scale up the business by increasing the delivery radius of its services and does not have to be satisfied with the limited number of customers.
The application helps vendors and retailers to display the availability of the products, their selling price and generates e-bill without any POS or software. Cashback schemes and other incentive programs are regularly updated for vendors making it lucrative and attractive for them. Consumers can connect with the local retailers via NeoMart where they can order groceries, stationery, medicines, etc.
How do you think you will survive the competition?
Kharbanda: Competition always enhances business potential. The market is large enough to sustain multiple players. Competition helps in the evolution of the business matrix.
What are your expectations?
Kharbanda: Our vision is to digitize the entire local market and create a real & honest digital marketplace. All merchants should have a level playing field in non-monopolistic and free trade environment.
(Puja Gupta can be contacted at puja.g@.in)
( With inputs from IANS )
Open in app