Exit Polls 2021: Mamata Banerjee led govt at the forefront
By Lokmat English Desk | Published: April 29, 2021 07:35 PM2021-04-29T19:35:53+5:302021-04-29T20:19:07+5:30
The 8th and the final phase of the election in West Bengal ended at 6.30pm today.All eyes are now ...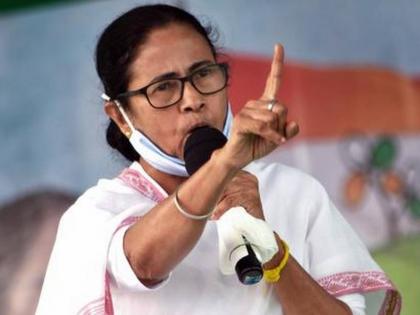 The 8th and the final phase of the election in West Bengal ended at 6.30pm today.All eyes are now on exit polls that aim to project which party will win which seat and which party or alliance is likely to form the next government. The actual outcome can only be ascertained when the counting of votes is completed, which is scheduled for May 2
Assam
According to NDTV, the BJP-led National Democratic Alliance (NDA) is likely to retain power in Assam. Assam voted in three phases on March 27, April and April 7. According to the Election Commission, the polling turnouts were 79.93%, 80.96% and 82.33% respectively. In the 2016 Assembly elections, the BJP-led National Democratic Alliance had won 86 of the state's 126 seats. The alliance is facing the grand alliance of eight parties led by the Congress. The ruling party is contesting 92 seats in alliance with the Asom Gana Parishad, which is contesting 26 seats. The United People's Party Liberal is contesting 8 seats. According to India Today-Axis My India exit poll, BJP is set to retain Assam with 75-85 seats.
West Bengal
Mamata Banerjee's Trinamool will win 149 of 294 seats in Bengal and its nearest rival, the BJP, will be second with 116 seats, says NDTV's poll of exit polls after state elections. According to the Republic TV exit poll, the BJP is likely to edge over TMC in West Bengal.
Puducherry
Witnessing a battle between alliances helmed by two national parties, the Republic TV poll has predicted a close competition in Puducherry projecting the BJP-led NDA to bag close to 16-20 seats, just crossing the halfway mark in the 30-seat assembly constituency. The Congress-led SDA is expected to give a tough fight to the BJP.
Tamil Nadu
According to Today's Chanakya, Republic-CNX and P-MARQ exit polls, the MK Satlin-led DMK and allies are going to register a big win in the state. According to Republic-CNX exit poll, DMK and allies are going to win 165 seats, while the AIADMK is predicted to win 62 seats.
Kerala
Republic-CNX Exit Poll for Kerala has projected a jump for the UDF. The Congress led alliance is projected to win between 58-64 seats, marking a +11-17 increase in the number of seats. The NDA alliance led by the BJP is approximated to win around 1-5 seats. A second consecutive win is predicted for for Vijayan-led LDF. LDF to sweep Kerala with 104-120 seats, UDF 20-36, predicts India Today. Pinarayi Vijayan has been confident of LDF's victory while UDF is aiming to regain power.
Open in app